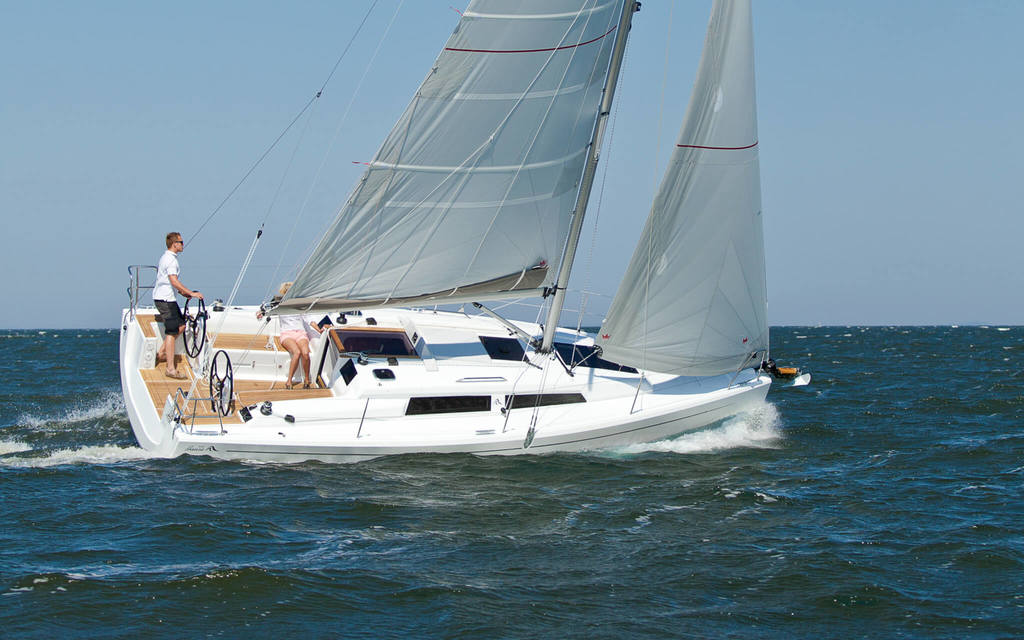 Bringing the style, easy sailing, speed and comfort of the larger Hanses to a boat under 10 metres is the latest challenge that Hanse set itself – and they achieved it magnificently.
With its ingenious interior and berth configurations, the all new Hanse 315 is a boat that appeals to first time boat owners and experienced sailors from all age groups – from young professionals to grandparents!
The flexible layout with its choice of open plan or closed forecabin has generous headroom, lots of light and ventilation and berths over 2 metres long. Yet there is still room for cockpit and anchor lockers.
Supplied with tiller control as standard, there is also the option of twin steering wheels, a large folding cockpit table and folding bathing platform at the stern.
With a choice of a 1.85 metre standard keel or an optional shallow draft at 1.37 metres, the Hanse 315 is ahead of the pack with its CE Category A Offshore Rating.
Everything you would expect from a Hanse – Outstanding Performance and Innovative Design.